Attending a Christian College, one of the dreaded classes students had to take was "Christ & Culture." The class in and of itself wasn't bad at all, but no one looked forward to writing their Christian Worldview paper... oh my, it was a beast! The culmination of your Biblical studies on campus and for many students (including myself) their entire childhood and personal faith journey all summed up in a clear and concise manner on a number of typed pages. With that class behind me, I consider the fruits of my labor invaluable. However, I wonder why I never really heard mention of my need for a Christian, Biblical Worldview prior to college? Sure, I heard some stellar sermons, recall some memorable object lessons, and spiritual experiences, but a focus on building a Christian worldview seemed lacking. I don't recall much this is "what we believe" and "why we believe it" being taught.
Thankfully,
Apologia
sees the flaw in that! What a second...
Apologia
??? When I think
Apologia
, several words come to mind. High quality, student-centered, informative and engaging, and...
SCIENCE
. However, after having the opportunity to review
How to Have a H.E.A.R.T. for Your Kids
and
Educating the WholeHearted Child
, I have thought otherwise. Apologia is so much MORE than science! Point proven by the incredible curriculum Apologia generously provided my family most recently for review. The textbook
Who Am I? And What Am I Doing Here?
as well as the accompanying Notebooking Journal, MP3 Listening CD, and Coloring Book truly knocked my socks off!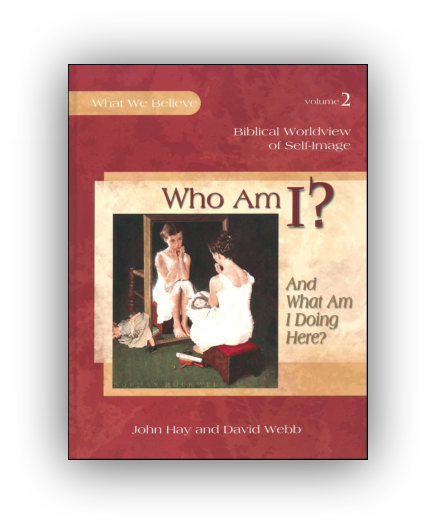 Apologia
partnered with Summit Ministries to bring us the
"What We Believe"
series. As the website aptly states:
It is more important than ever that young children be equipped to discern among competing ideas and stand in the truth. The "What We Believe" Series is an outstanding way to teach your child the essential beliefs of the Christian faith, but it's so much more! With this student-directed, Bible-based curriculum, your children will learn how to use Scripture as a lens through which to view the world around them—to see everything the way God sees it—and know the truth.
The hardbound text,
Who Am I? And What Am I Doing Here?
, retails for $39 and focuses on the fact that we are made in God's image, what that means, and how we can know and pursue His will for our lives. The book is recommended for students 6-14 years of age. However, it is adaptable for both older and younger students. It is also a curriculum that can be used with multiple multi-age students at the same time.
View the
Table of Contents
and a
sample lesson
. Each lesson, first, introduces the theme and what the student will learn. A short story follows that illustrates what is being taught through the lives and experiences of child characters. Comprehension questions conclude the story as well as vocabulary words and memory verses. There is an integrated learning section that introduces famous artwork, history, science, and math that pertains to the topic. Next, Biblical character traits are highlighted so children may learn and demonstrate them followed by a prayer. Then, children are introduced to world religions through fictional characters from around the globe. At the conclusion of each child's story, there are questions that help children identify how in comparison our Christian worldview differs.
Now, check out all the cool extras available to enhance your children's study! As a busy homeschool Momma, the utilization of the
Who Am I? MP3-CD
($19) allowed me 1. to rest my reading-weary voice and 2. the freedom to be up moving and multi-tasking while still present with my kiddos. My little ones are on the younger end of the spectrum of this curriculum, so only some of the
Who Am I? Notebooking
Journal
($24) activities could they complete. However, I could still use the material, but rather than writing we simply discussed, or I wrote their narration. View
sample pages
as well as the
Table of Contents
. The resource that proved most age-appropriate and enjoyable for my artsy kids was the
Who Am I? Coloring Book
($8). See
sample page
.
Because I'm so impressed with what this curriculum has to offer, I'm actually going to halt using it at this time only because I desire to use the entire series with my children. While each title in the series could serve as a stand alone, it is recommended to use the books in sequence as they do build upon one another. Therefore, the number one item on my list of purchases for the upcoming homeschool year - the first title in the "What We Believe" series -
Who Is God? And Can I Really Know Him?
Once we work our way through this book, we will return to
Who Am I? And What Am I Doing Here?
I'm highly recommending this curriculum, but I encourage you to read through the
FAQ page
. Please note that the curriculum is written from a non-denominational viewpoint. Therefore, for my family, there are times when I need to supplement specifically with our independent Christian doctrine. Also, take the time to read other TOS Crew Member
reviews
and learn from their experiences.

Need more information? Contact:
Apologia Press
, a division of Apologia Educational Ministries, Inc.
1106 Meridian Plaza, STE 220, Anderson, IN 46016
Phone: (888)524-4724
Fax: (765)608-3290
*Disclosure: I was provided these products in exchange for my honest, unbiased review. All opinions are my own, and I received no monetary compensation.