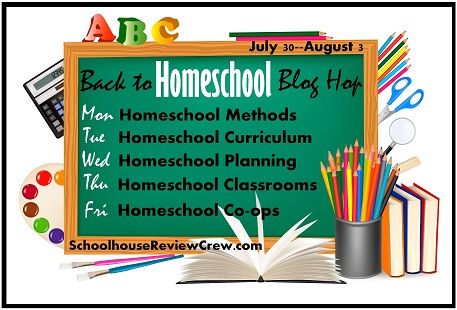 The Schoolhouse Review Crew will really be hopping July 30-August 3, 2012. Happily hopping for the
5 Days of Blogging — Back to Homeschool Blog Hop!
Along with over 70 members of the Crew, I will be sharing a bit about our homeschool and our preparations for the new school year. Learn more about our methods, curriculum, planning, classrooms, and co-op participation.
While I'll be posting on the daily topics, I'm most excited to read what my fabulous crew mates have to share. I know they will have incredible tips, thoughts, and ideas. Check out
the list
of great bloggers participating, and be sure to stop by next week and glean from their wisdom. I do know some blogs have some incredible giveaways that will be going on, and you don't want to miss out!