Do you have tech savvy kids? I know my three are completely enamored with anything electronic. Buttons to push, a mouse to maneuver, and they are hooked! Of course, as a Mom, I'm both protective and selective when it comes to computer-based programs. After using
Reading Eggs
with my kiddos, I can loudly sing its praises! It is educational and safe - there are not advertisements or pop-ups!
The TOS Homeschool Crew was given a 3 month free trial to
Reading Eggs
. I was so impressed with what I saw while Caleb was using the program that I have since created accounts for Jeremiah and Rachel. They are each utilizing the program at a different level, improving their phonics and reading skills, and loving every minute! I appreciate that this program supports each of my children through one-on-one lessons that meet their current needs. They aren't rushed along through activities but can repeat any needed and complete lessons in their own time.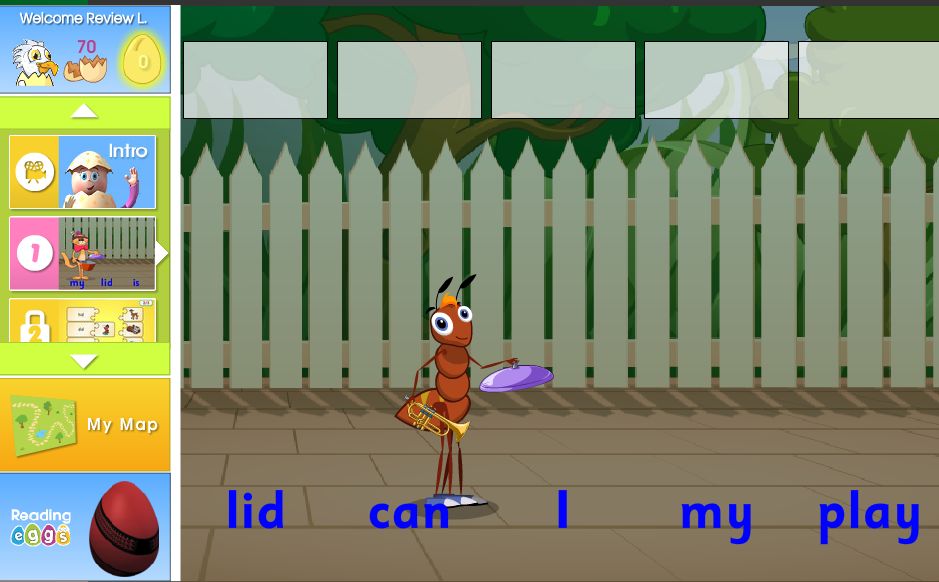 Reading Eggs
is an online program full of vibrant, engaging graphics and activities that are both fun and age-appropriate. This program allows children to interact with endearing characters through puzzles, games, stories, and songs. In doing so, students gain invaluable knowledge ranging from letter recognition, basic phonics, chunks, blends, prefixes, suffixes, to early reading and spelling. This program is designed for students ages 3-7. For older students ages 7-13, Reading Eggspress is available. It promotes reading fluency and comprehension.
I appreciate that this program can be tailored to my children's current skill level. It was not necessary for my boys to start at the very beginning. Instead, they took a placement test. A sample question is shown below. Caleb was able to start on Map 8 and Jeremiah Map 3. Knowing Rachel's abilities, I chose to start her at the very beginning.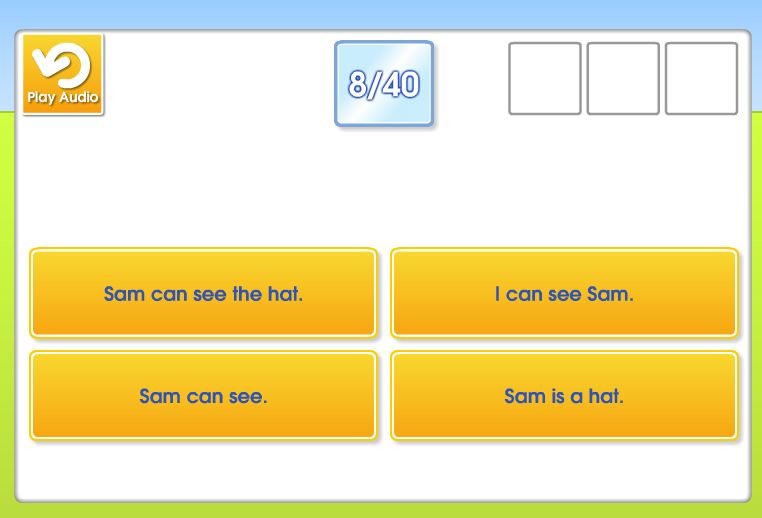 As a parent, I also want to be able to track my children's progress.
Reading Eggs
communicates with me via email. When one of my children comes to the end of a map, they take a quiz. Then, I receive a personalized email describing the skills and concepts my child has acquired.
Increasing the fun-factor for kiddos, completion of
Reading Eggs
lessons results in earning eggs that can be used to play games. These games serve as a motivational tool and a reward for hard work. Honestly, my kids found the lessons to be "fun," but the games were definitely an extra bonus.
Why don't you try a
free lesson
? Then, sign your child up for a 14-day
FREE TRIAL
! It's also important to note that if you purchase a subscription following your free trial, your child's progress will be retained. They will be happy not to have to start over! Subscriptions can be purchased a month at a time, for 6 months, and for a whole year. A 50% discount is offered when registering a sibling.
12 months for $75
6 months for $49.95
Monthly for $9.95
In addition,
book packs, activity books, and flashcards
are also available for purchase.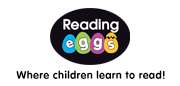 You can contact the friendly customer service staff at 1 877-661-4898 or email at
support@readingeggs.com
with any questions.
Read what other TOS Crew Members are saying about Reading Eggs
HERE
!
Disclosure: I was provided a 3 month online subscription for one child in exchange for my honest opinion and review.