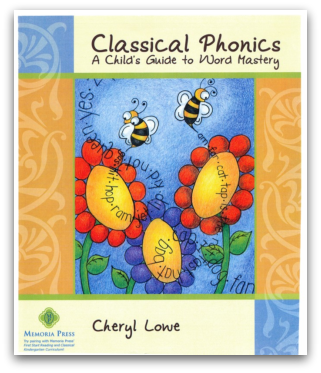 I was very pleased when given the opportunity to review
Classical Phonics
. One, it is always great to support a home state enterprise. (
Memoria Press
operates in Louisville, KY.) Second, the program appeared to be an excellent fit for my 6 year old son. As my faithful readers know, English is not Jeremiah's first language. Socially and conversationally, he has no difficulties and is quite the linguist. However, academically, he is still a bit behind when it comes to reading. He recognizes, writes, and knows the entire alphabet and their sounds, but it is the merging of these letters to form words that still has him somewhat hung-up.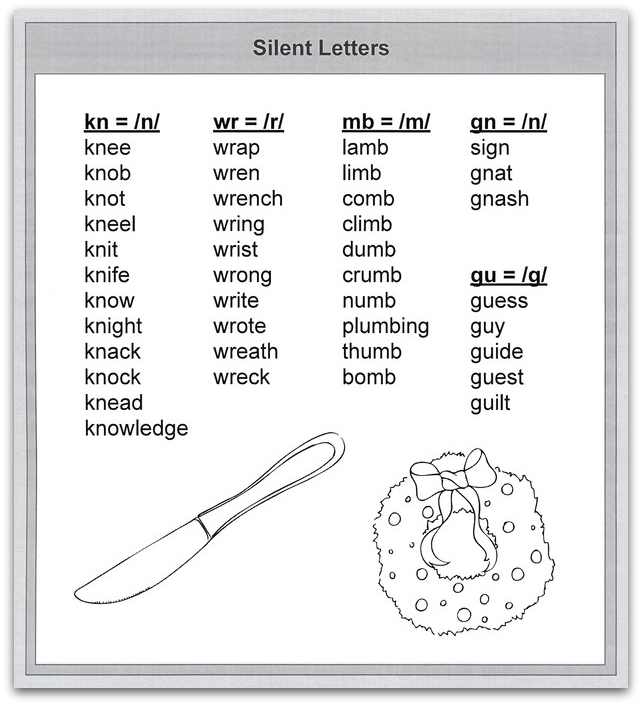 Rather than a complete phonics program,
Classical Phonics
is a simple, user-friendly tool for repetitive phonics practice. It serves as a wonderful resource that would compliment and supplement any phonics program because it covers almost all English phonograms and sounds taught through second grade.
This program is not paced with the expectation of reaching a particular milestone at a predetermined time. Instead, parents have the freedom to lead their children through the book at a comfortable speed allowing for mastery. Assements are provided to measure when a child is ready to progress to the next section. In my opinion,
Classical Phonics
aids a child in becoming a confident, strong reader.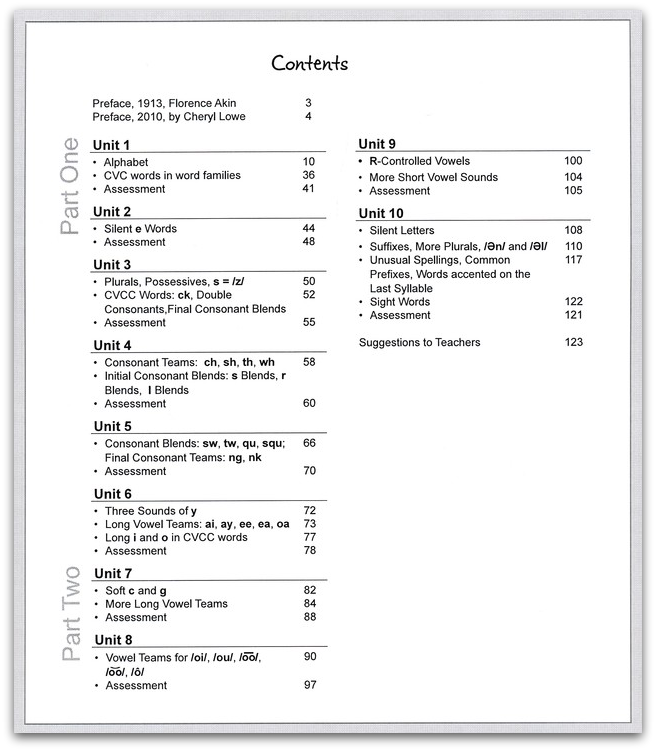 Along with
Classical Phonics
, I was able to review the phonics progarm
First Start
Reading: Phonics, Reading, and Printing
. This bundle includes a set of three consumable workbooks and an accompanying teacher's guide, and it has proven by far to be the most effective for Jeremiah. My son has successfully completed book A, and I'm thrilled with his progress. He enjoys the program very much. He isn't overtaxed and enjoys the opportunity to express his creativity through the coloring pages and drawing exercises. The lessons are short and manageable, and he is able to finish his daily phonics study in a timely manner. Lengthy lessons tend to squelch his enthusiasm, so I appreciate
First Start Reading
's succinct and to-the-point approach.
First Start Reading
covers consonants, short vowels, and 45 common words. Children begin formulating and reading words in the very first lesson. The teacher manual is scripted and provides many helpful hints and tips. Within the student books, there are pages to color, space for drawing, and plenty of practice manuscript printing. Stories to read are also included.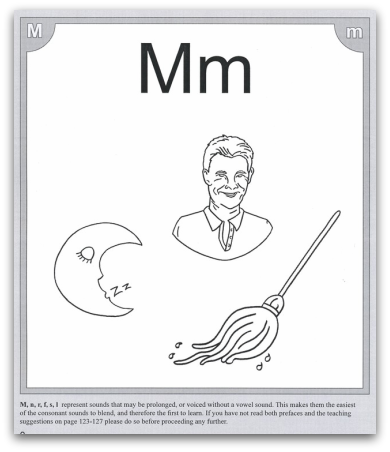 It is my intention for Jeremiah to complete the remaining two books in this program, and I anticipate his continued growth and confidence as a reader. I recommend this program to others, but don't just take my word for it. Read what other TOS Crew members are saying about their experiences with
Classical Phonics
and
First Start Reading
. Click
HERE
!

Costs
Classical Phonics - $14.95
First Start Reading - $29.95 (includes Teacher's Guide & 3 workbooks)
Set of additional student workbooks - $21.00
Ordering Info
Memoria Press
4603 Poplar Level Rd.
Louisville, KY 40213
http://www.memoriapress.com/
1-877-862-1097 [toll free]
1-502-966-9115 [international or local call]
1-877-300-7051 [fax]
magister@memoriapress.com
[for order questions]
Disclosure: I was provided a complimentary copy of the products above in exchange for my unbiased, honest opinion. I have not and will not receive monetary compensation.