"Where fun and education fit in the same bag."


Activity Bags
was
founded by two homeschooling moms, Paula and Sherri
. Collectively, they have 11 children and understand the challenges of educating multiple ages at a time. There is always the dilemma of what to do to occupy the youngers while working with the older students. Thus, inspired the development of Activity Bags. The first to be developed were preschool activities, but the product line has expanded now to include science, math, reading, and travel games.
When Caleb was preschool age, I actually purchased the Preschool Activities in a Bag e-book. He completed several of the activities at home and even more with his babysitter. They were short learning activities perfect for his attention span. Now, my three kiddos are relatively close in age, so I don't have the need of occupying a younger. However, I was still interested in the value of the learning games and gladly agreed to review the e-books Reading Games In a Bag and Math Games in a Bag.
The e-books provide you will all the necessary information to assembly the games and store them in a Ziploc bag. All of the needed supplies and materials are contained in the bag, so the child can literally grab and go. Most of the items needed to fill the bags are things you'll already have lying around your house. Any others are inexpensive and easy to find. Therefore, this product really is a frugal find and accessible and usable by all.
While the e-books can be used just for an individual family, as I did, they are actually designed to be used in a swap group. What is a swap? Simply, each person would make up 1, 10, 20, etc. (depending on the number of participants) bags of 1 activity. Other moms would do the same for the remaining activities. Then, once they are swapped. You have all the activities in the book.
While some of the books include a Coordinators Handbook to help organize the swap, the Reading and Math e-books do not. No worries though because a
FREE Coordinator Handbook
can be downloaded from the website.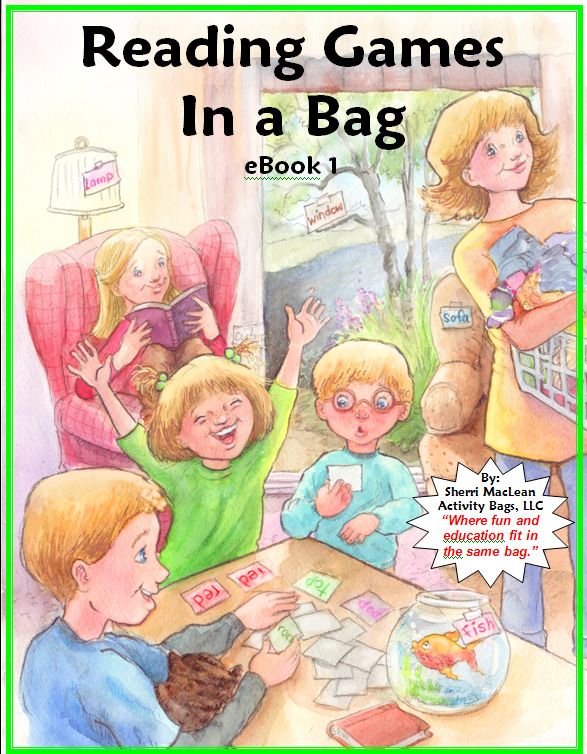 Reading Games In a Bag
includes instructions for 20 reading games designed for new and beginning readers. The e-book retails for $15.00, and you can view
sample pages
. Some of the games require more than 1 player... that could be Mom, a sibling, a friend, etc. Topics include: letter/sound recognition, sight reading, beginning, middle, end, blends, etc.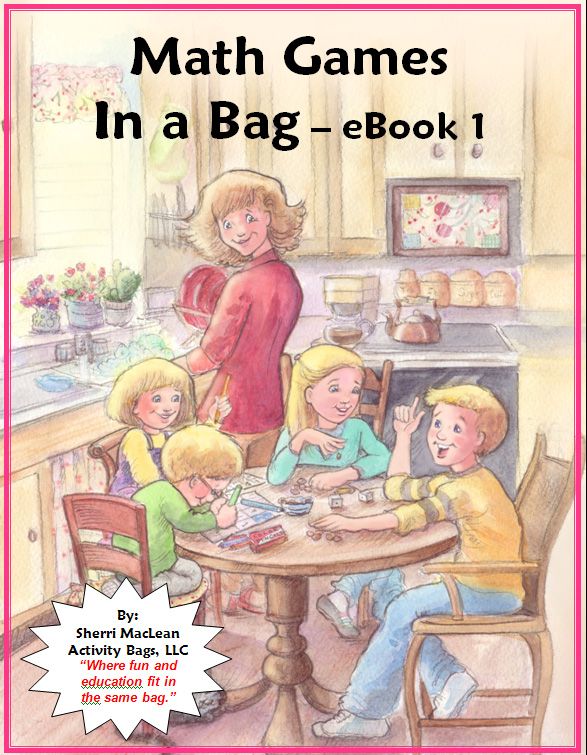 Math Games In a Bag
includes instructions for 33 games developed for elementary students. The e-book retails for $15.00, and you can view
sample pages
. Most games are designed for 2 or more players. Topics include: number recognition, computation, place value, money, time, etc.
To learn more about
Activity Bags
, check out their
Yahoo group
. Also, if you would like to preview the products prior to purchase, you may join the email
mailing list
simply by visiting the website and taking a short survey. In return, you will receive a free Activity Bag Sampler. This is an excellent way to select which e-book would be of most interest and to ensure that activity bags will benefit your child before ever spending a dime. Finally, click the button below to read what other Schoolhouse Review Crew members are saying in regards to their experiences with
Activity Bags
.