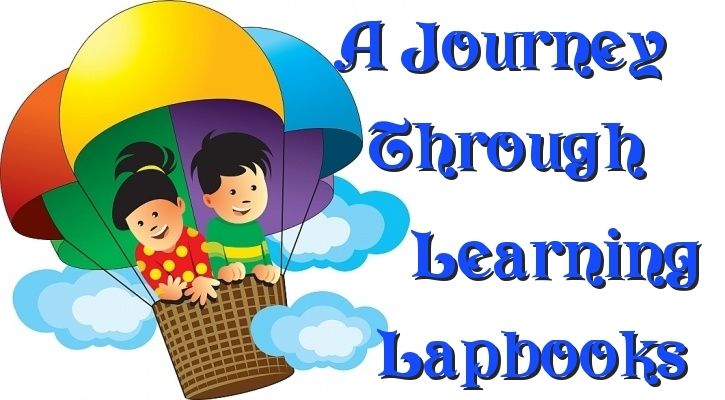 A Journey Through Learning
is an outstanding resource for homeschooling families. The company offers professional, educational unit studies, lapbooks and study guides, and express lapbooks tailored for children in preschool through middle school. A wide range of titles are available encompassing all academic subjects, Biblical studies, holidays, and themes. Likewise, you will find lapbooks to accompany many well-known curriculum and publishers including Jeannie Fulbright/Apologia science, VeggieTales, TruthQuest History, Geography Matters, Answers in Genesis, Classical Conversations and more.
As a member of the Schoolhouse Review Crew, I received the following lapbook downloads:
Letters, Numbers, and Shapes
,
Knights and Castles
, and
The Earth
, as well as the
Astronomy and Space
unit study. I believe, there are elements of Letters, Numbers, and Shapes that Rachel could definitely benefit from, and I know my boys would LOVE to study Knights and Castles. Recently, in their co-op science class, all the kids studied space briefly, so I am confident they would benefit from a more in depth unit study on space. However, for this review period, I chose to use
The Earth
lapbook and study guide. Designed for grades 1-4, it was the perfect choice for my three little ones.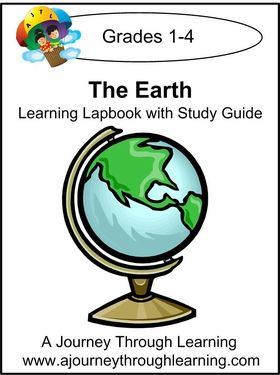 The Earth
is a 42 page download complete with an overview of lapbooking, suggested time frame, assembly directions, learning guide, mini-booklet templates, suggested reading materials, songs, poems, and craft ideas. This is a great value for $21 in print or $13 for the download version. Aside from a couple file folders, paper, pencil, crayons, computer, and printer, everything you need is provided for you. For a busy homeschool parent, this is a definite time saver and the perfect way to add hands-on-learning to your homeschool.
If you are a newbie to lapbooking, do not be apprehensive in any way.
A Journey Through Learning
literally holds your hand and walks you through the process step-by-step. The assembly is extremely easy. There are pictorial and written directions for every fold and illustrations depicting the exact placement of every mini-booklet. I consider myself quite familiar and rather adept at lapbooking, and I even appreciated the very organized manner in which the materials are compiled.
You may choose to print materials and assemble the lap book piece by piece, or you can print everything and preassemble the book before diving into the study. Rather than have each of my children complete an individual lapbook, I chose to have the kids work together to create one. For this reason, I felt it would be easiest for us to have the lapbook preassembled. While Rachel colored our cover, I did all the printing, cutting, and gluing. Then each day after our study, we only had to complete a mini-booklet. Again, because we were sharing, the children took turns writing answers. In some cases, while we still discussed the questions as a family, I actually wrote the answers. I still very much have primary writers, so fitting a lot of words in small spaces is still a challenge for them. They remained responsible for the information. I just assisted in fitting it in the tight space.
In
The Earth
, my kids learned about our planet's
composition, the Earth's crust, sedimentary, igneous, and metamorphic rocks, the Earth's 4 spheres-lithosphere, hydrosphere, biosphere, and atmosphere, and how the Earth moves-the days and the seasons. They also focused on parts of the Earth, landforms-continents, mountains, valleys, and plains, how mountains are formed, the atmosphere, the water cycle, ocean zones- photic, abyssal, disphotic, hadal, the ocean floor- continental margin, continental shelf, abyssal plain, ocean trenches, and volcanoes. A lot of information was found in those 42 pages!!!!
Specifically, we used
The Earth
as our science study for the month of March. Each day, we devoted a mere 10-15 minutes to the topic. This was just right for my children's attention span. Likewise, it introduced the kids to new information in bite-size chunks, so they never felt overwhelmed. They truly absorbed and retained what they learned. We read a section of the study guide together and completed a mini-book daily, and by month's end my littles were so proud of their beautiful, informational lapbook. We also had plenty of time to devote to the "extras" that were suggested. A favorite of course was reading
The Magic School Bus: Inside the Earth
.
I'm very impressed with A Journey Through Learning's materials. I know we will use more of their titles in the future to supplement our studies in various subject areas. I would highly recommend you get to know this company! There are many ways to connect with A Journey Through Learning. Follow on
Facebook,
Twitter
, and
Google+
. Sign up for the
newsletter
, and you will receive a 17th Century Overview Lapbook. I believe, this is a great way to try A Journey Through Learning without any financial investment. You can also read how other Schoolhouse Review Crew members used The Earth as well as other titles.