Zane Education
is a subscription website full of educational videos. The videos cover the following 11 different subject areas: Art, Biology, Geography, Health, History, Library Skills, Literature, Mathematics, Music, Religious Studies, Science, and Social Studies. Within these subjects, there are 1500+ videos on 260+ topics for K-12 students to explore.

In addition to the educational videos,
Zane Education
offers online quizzes, lesson plans, and interactive study tools including a word glossary, world fact book, encyclopedia, dictionary, and thesaurus.
Zane Education
uses what they call the
The Missing Piece©
. Through research, they believe that the addition of subtitles to their videos allows students to improve their vocabulary and reading skills while learning visually. This often proves helpful for hearing impaired, special needs, and ELL students.
Something very important to point out is that
Zane Education
is secular in nature. If you are concerned about your child viewing videos especially that reference evolution, you will want to utilize the
Christian Learning Guide
. This 424 page resource offers you a more detailed overview of the videos and alerts you to content you may find objectionable or in conflict with your beliefs. Using this resource, in my opinion, makes Zane a usable supplement for the Christian homeschool, but I still encourage you to preview videos before showing them to your children.
Bronze - $8.99 a month - access to all videos in one subject area

Silver - $12.99 a month - access to all videos within one grade level

Gold - $17.99 a month - access to all videos in all subject areas & grade levels

Topic Taster - $5 a month - access to only one topic
Only for the month of August,
Zane Education
is offering 35% off any ANNUAL gold, silver, or bronze membership. When checking out, use the code
ZE295HSM
to receive the discount.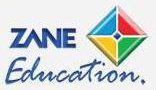 Because it is the summer and we aren't doing much in the form of formal studies, I had the kids watch the Human Anatomy videos as a review of what they learned from their science co-op class last year. They were willing to sit and watch one video at a time, and from their interaction with the videos I could see they had retained much of what they learned. However, I did find some of the online quiz questions to be a bit difficult for elementary students.
My overall thoughts... as you'll see below, I have a fairly equal listing of pros and cons. I found some aspects of
Zane
great and others a bit lack luster. I see the value in using the videos as supplements in our homeschool. When introducing new topics, I'll definitely check out the video library to see if anything aligns with our content and add them to our study resources. I do foresee our continued inclusion of
Zane
videos intermittently throughout the year.
Positives:
Videos can be viewed by the entire family
Large selection of videos to choose from
Website is user-friendly, well-organized, and easy to navigate.
Videos download quickly
Length of video is clearly shown
Subtitles are a nice feature
Thorough and complete education guides available
Negatives:
Video is a term I'd use loosely... think Power Point
Reminiscent of filmstrips from days gone by
Unable to resize video to be full screen
Some of the videos were narrated by what I'd consider a droning voice
Videos have inoperable buttons in the corner... they appear as if they should have a function but aren't clickable.
Secular in nature... really do your homework and follow the guide to avoid exposing your kids to questionable content

Disclosure: I was provided Gold Membership to the Zane Education site in exchange for my honest, unbiased review.